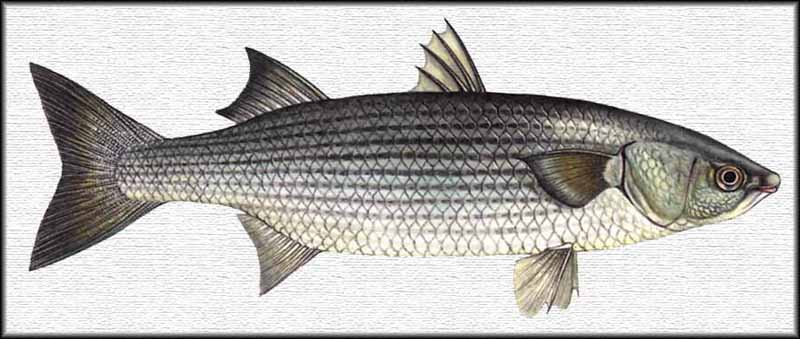 Roundheads are very elegant fish. Although you can often see them sailing along the concrete quays of the harbors or near the pier, many anglers are careful, that catching them with a fishing rod is impossible. A specialist in catching bullheads, Gerd Kluge, presents some ideas on how to trick these cautious fish.
Bluntheads are eager to hang around in harbors, shallow bays, estuaries and near rocky shores and beaches. I even met them on the high seas. We killed sharks, and to our amazement the agile bluntheads had no resistance, to try rubby-dubby thrown into the water. For an angler, seeing fish eating groundbait is always a challenge. Why didn't we pick it up? It's just that – a true "shark hunter" would not disgrace himself by hunting such small ones, although undoubtedly beautiful and brave fish.
Many anglers are careful, that the bluntheads are not fishing. If we look at the hardware, on which these anglers are trying to catch these fish, these big weights. thick veins, reels for a marlin and huge bunches of drills on a huge hook – it is no wonder. Careful fish always avoid such sets along the broadest possible arc. However, it is different, when a sea angler reaches for a sophisticated "freshwater set" – there is no such blunthead, which would not fall for the small one in the end, naturally given bait!
Three species
There are three types of umbilical cords. The blunt-headed thick lips are the largest, slightly smaller blunt narrow-lips, while the smallest are golden-gray bluntheads. Red bluntheads, despite their species name, they are not related to the family of umbilical cocks and, from an angling point of view, these fish are of little importance. Blunt-headed thick lips are the most common. Wąskowargie can be found mostly off the coast of southern Europe, where they can go even very far into rivers. The rarest species are the golden-gray bluntheads.
Eye contact
One of the problems when catching bullheads is eye contact with the fish. You can see them clearly, and for an angler there is nothing worse, like the sight of longed-for prey almost nudging the bait, yet deciding not to take. Similar behavior is also observed in other species of fish. I remember a huge shoal of mackerel once tracked off the sea. For unknown reasons, these voracious fish usually did not want to eat at all (for a few hours of fishing I managed to catch only a few fish). Returning, however, to the bullheads, I'll risk a claim, that these fish are true masters of avoiding dodgy baits. Sometimes they can so brazenly ignore the bait thrown at them, that one gets the impression, that they are only doing it for that, to ridicule the angler and throw him off balance.
There are, however, several ways, to deceive the sophisticated ones, and at the same time very valiant fish. The first step is to track down a flock of fish. To this end, we hike along the coast and closely observe all the places, in which the bullheads like to be. Wide-brimmed hat, Polarizing glasses and binoculars are very useful here. Sometimes it is possible to observe fish during the first reconnaissance. More often, however, the angler only needs to be satisfied with the signs of the presence of bluntheads – swirls on the water surface or flashes of silvery sides. Sometimes it is also possible to notice the tail fins protruding for a moment above the water or the characteristic white lips of the bluntheads (when looking for food at the bottom in very shallow places).
Once you have chosen a specific fishing spot, a very good way to encourage your fish to "cooperate" is through systematic baiting. In order to achieve good results, we should entice us every day. How long to entice? It depends on the habits of the spotted flock of bullheads. "Civilized" fish, living in large ports, usually they accept the groundbait right away. The 'wild' behave completely differently, however" blunthead, foraging near quiet coasts and beaches rarely visited by people. In such places, patience is of the essence, as these fish get used to the groundbait for several days, and even weeks.