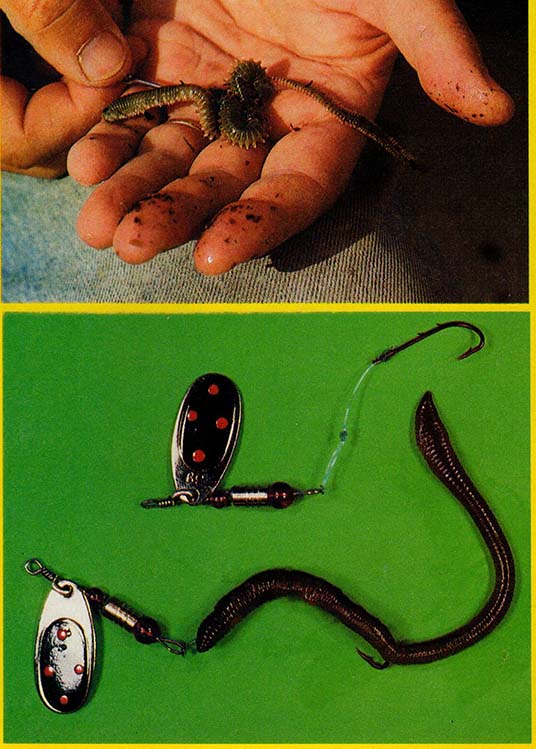 Fishing calendar - week 35.
Trout fishing in all flowing waters in the Czech Republic and Slovakia is ending 31 of August. So we say goodbye to them for over seven months. Fishing for graylings and chubs will be a certain compensation for us, as well as all other fish, including predators caught in non-strand waters, mainly for artificial flies. With the beginning of the new school year and the end of the holiday period, the waters will be calm again. We return to these places and fisheries, which during the holiday season were occupied by vacationers and non-fishing youth. They are mostly deeper fisheries, with still water, with a sandy or slightly clay bottom. If we are on vacation ourselves, then we are trying to say goodbye to a given area by catching a nice specimen.
In non-trout waters, we devote our time and fishing prowess to carp, which both in the rivers, as well as dam reservoirs are still taking great action, just like the bream. Early in the morning or late in the evening, we can sit by the water "trying to" catch an eel, zander or pike. We try deep-sea spinning in dam reservoirs. From time to time, larger perches reveal their presence. If we want to have fun and return home with our prey, then we choose the cross-over method and we use a sensitive and well-balanced rod with shared load. If we can get wild cherry fruit, which mature during this period, then we catch them using the float-flow method; full concentration and attention will allow us to look forward to taking big chubs. At the end of August, ripening corn turns out to be a very good bait (soft grains in the stage of milk maturity).
Fishing calendar - week 36.
September is a favorable month for spinning fishing for all predators. In most cases, however, we fish with the flow of fish and a starter, the fish are moderately stimulated. As the water temperature drops, the amount of natural food also decreases, as a result, small fish draw into deeper regions of the waters, where they do not have a large choice of food and are happy to accept the bait they are given. Pike become more mobile and hungry, zander and perch. Asps take advantage of the last sunny days, warming up on the surface of the water and tempting you outright, to catch them. Spinning dead fish in some fisheries is more effective than fishing with artificial bait. Amateurs of chub take advantage of the good fishing season by using the plum halves as an appetizer without load.
Grayling with the advent of Indian summer begins to take more and more intensely and systematically. We must use our free time economically, to implement all your plans in shorter and shorter days.