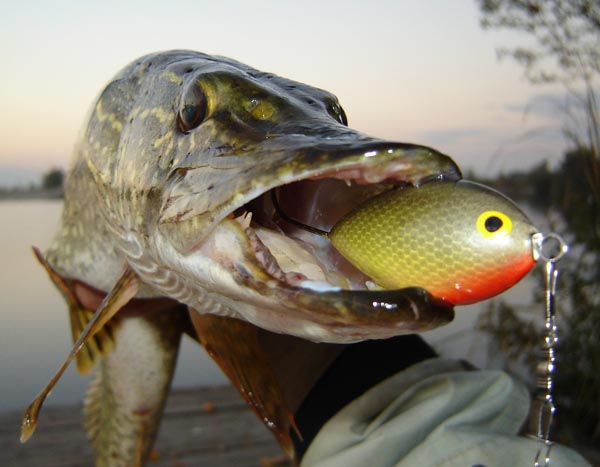 Autumn is the best time to catch predatory fish. Spinning enthusiasts and fly fishermen are preparing heavier equipment for this time, because their prey will be several kilograms of zander, pikes, Danube salmon, rainbow and thick September sea trout. It is becoming harder and harder to get big lures in stores as demand exceeds supply. Large and medium wobblers disappear, spoons, rippery, twistery, spinners. Traditionalists buy solid livestock equipment. Many fanatics of this species are gripped by pike fever. After completing the equipment, all you need to do is choose the fishery. You know, that you have to go to the Rega for the trout, Słupia or Parsęta. San is good for turtle-dove, Dunajec and Poprad. Thick sea rainbow trout follow the sea trout to Rega, Parsęta, Słupi, Hog, Heads, Łupawy and Reda. Zander can be caught in all major rivers, but the best fishing grounds for these fish are dam reservoirs and lagoons. Where's the pike?? On the lakes – most anglers will answer. I agree, but only for a few. The population of this species has significantly decreased and "stunted" in recent years. The cleanliness of the waters is responsible for this, lower water level in the spring and the associated disappearance of spawning sites and, above all, irresponsible fishing on the lakes.
I strongly advise against fishing on small lakes that are leased to private individuals for a period of time 1 a year or even 2-3 years, as well as lost "secret" ponds in the forest.
Where in March and April there were so many fresh pike in the bazaars, okoni, roach, bream and other freshwater fish. It turns out, that many lakes had been stripped by tenants with seines, and the aforementioned meshes by swift poachers. What's worse, some lakes are leased from PZW, as is the case in the Suwałki voivodship. Or people, who decide about it, are not interested in the fate of these lakes and whether it is worth leasing fish reservoirs for e.g.. 300 PLN per year? After all, the value of the fish caught is many times more than this amount. I suspect, that the number of lakes administered by the PZW significantly exceeds the capacity of the association and therefore such situations occur. That is why I advise you to go fishing there, where fishermen are unable to fish frequently and effectively with seines. I recommend large lakes with a very varied bottom. I remind you, that the easiest way to catch large pikes is in the gravel reservoirs, clay pits and pickles. I wish you much success and breaking the stick.