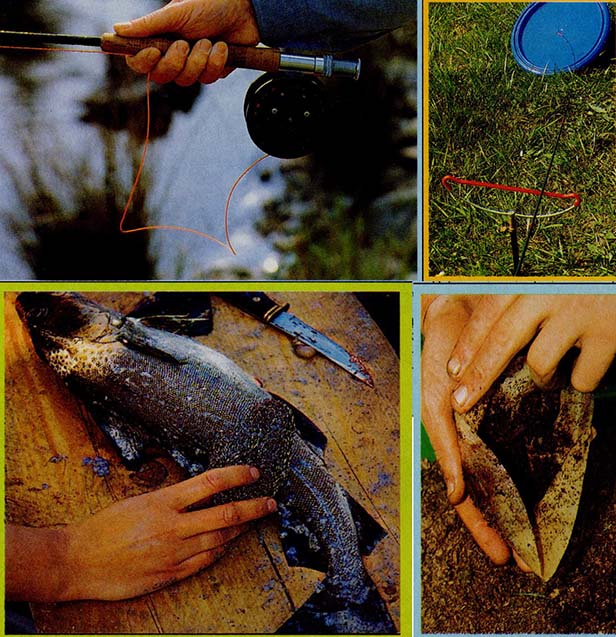 The year of the angler is made up of many different kinds of events. A year is actually quite a long period, but time passes faster for anglers than water, where they fish. Before they know it, ice cream is disappearing from the waters, the trout season is about to start, later on carp, then on predators, then for grayling, etc.. At the beginning of the year, we are planning to spend a nice time at the shores of the water, but at its end we usually find, that many fishing and fishing opportunities, usually made once a year, this time we lost it, all just because, that in the midst of everyday troubles and in the fast-paced life of life, we did not even realize it, how fast time flies. And the opportunities and adventures do not wait! Therefore, in the following tips for each week of the year, we want to remind every angler all of this, what is the most important in a given week and what we cannot forget.
Fishing calendar – Week 1.
We are starting a new fishing season. We wish each other much success, and this on all sections of our fishing activity, A lot of luck, major catches of large specimens and completely end-of-year logbook pages, in which we keep a record of catches. Fishing form (fishing) we will obtain at the Municipal National Council, to which the given fishing district and town belong, where we live. The fishing permit will be issued by the fishing club, to which we belong.
In trout waters in January, fishing is prohibited for all species of fish. We catch all the fish on the others, which fishing is allowed in January, except for protected fish. Live fishing and spinning are not allowed during this time. Catch fish from ice (in ice holes) it is also forbidden. (This applies to the provisions in force in the CSRS. In Poland, ice fishing is allowed according to special regulations). It may happen, that mild winter and still unfrozen waters will tempt us to go out into the area, when we want to experience some fishing adventures and enjoy.
Most of the fish are caught from the shore, possibly from a boat, as a rule, using the flow-through method, the best in the winter months. Ravenous chubs are always taken, perch, roach and rudd for slurry and bloodworms. In waters abundant in burbot, we can catch it intensively during this period. We use pieces of fresh meat or fresh fish or loths as baits .