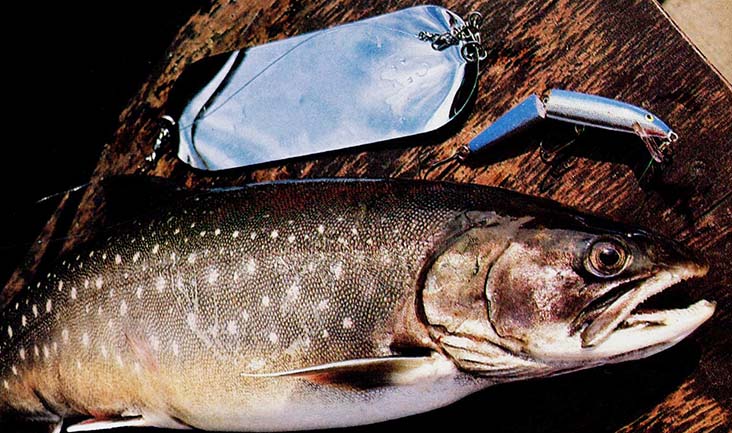 Fishing calendar - week 17.
In spring, trout start to eat well when primroses fade and plum leaf buds break.. In the period, when the last remnants of the slush run off, the trout are already attacking the bait, but taking it is generally quite light. At this time, there are still quite a few aquatic insects, therefore fishing with a fly rod is ineffective. A better method of catching fish at the beginning of the trout season is spinning. We only use the smallest spinners, at most. 4 cm, swinging or rotating and Devonian brass and copper. The most effective method of fishing then is spinning with a dead fish on a single-hook system. In deep watercourses, near washed-out banks, under the roots, trunks, terraces, water boulders and under weirs, where the biggest trout usually hide, we fish using the method of lifting and lowering the lure and by dragging a bullhead system with a lead cap. In overgrown parts of the fishery or for long-distance casts, we use long wobblers and rapals. Caution: however, they must have only one hook or a three-legged treble! In sunny weather, we try our luck, also for training, in fly fishing. Such weather is considered exceptionally favorable, when there are light showers after the sun dawn, even with snow. We use March Brown flies for fishing, Red Tag, Coachman, palms and other flies tied on hooks 10-14. We don't have to be very careful when choosing flies, because during this period the food of the trout is not very varied, the fish are not fussy and will pick up any fly properly. Nymphs are very useful during this period, tied both with wing covers, and without them. A prerequisite for their effectiveness is this, so that they fall quickly in the water.
In non-trout waters, fish quickly increase their activity; in oxbow lakes, deep and deep rivers and smaller water bodies are already fully active. So let's not miss the opportunity to bite eels well in running waters.