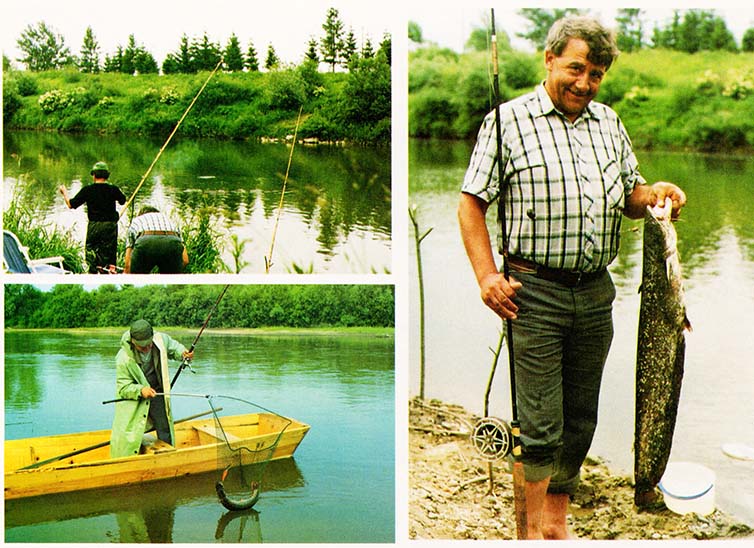 Fishing calendar - week 30.
At the end of July, the water level in trout fisheries tends to be low. Larger trout are necessarily drawn to deeper places with convenient hiding places and shelters. With low levels of clear waters, in which trout can see the immediate area very well, we must move extremely carefully and quietly. During fly fishing and spinning, we wade in the water or move against the current, throwing the lures also against the tide. We must be concentrated all the time, because most of the bites take place immediately after the lure drops to the water.
During the flow of great storm waters, we look for trouts beyond the main stream of water, in secluded and sheltered places, near the banks, in coves and at the end of a weakening current, where the water calms down. By this time, most of the trout waters are usually already sparkling with trout spinners, which the fish are already used to. We then use newer types of spinning lures, such as Rapala or Big wobblers. In trout waters, we only use one three-arm treble hook! When a large grayling catches our attention, it is worth putting on smaller flies and try to get the first bigger grayling, which during this period is very militant.
In non-trout waters, we spend our time fishing for eels, which are most active in steaming, pre-storm evenings. During the day, we only fish with a float. We still use cherries as baits, algae, larvae of water insects. We also try to fish with a whisk with a fresh insect, along the shores overgrown with trees. The fly method is also effective, with the use of streamers and tanks. You can also try to outsmart one of the basking asps. Rather, we look for fisheries in water courses, not in stagnant waters. During camping or day trips, when catching fish is transported with the risk of spoilage, let's enrich our menu with self-obtained fish prepared in the bosom of nature. If we are camping away from roads and buildings, we can also smoke fish. Leave the portioning of the fish at the end, after the catch, while remembering to record all fish caught in the Fishing Score Sheet.