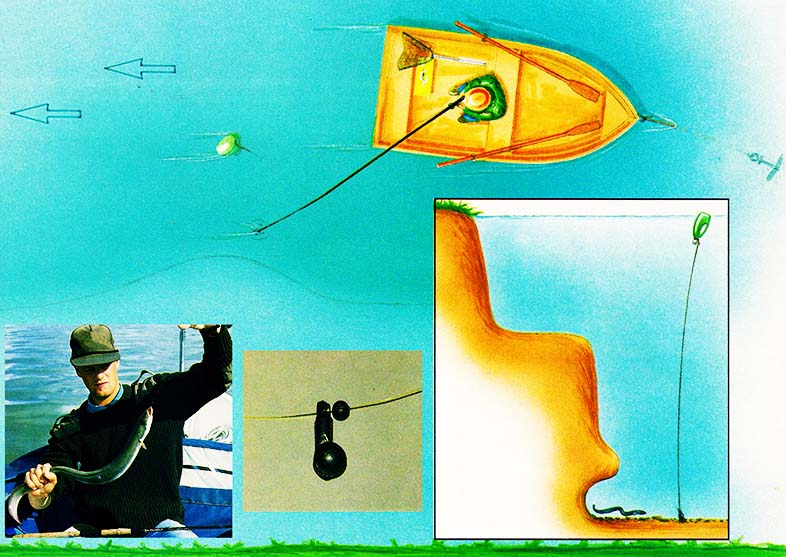 Fishing calendar - week 32.
In trout waters, as the air gradually cools down, we shift the catch from the morning and evening hours to the morning and afternoon hours.. The set of flies used remains virtually unchanged, just like in July. At the time of possible rising waters (rarely occurs during this period) we can have good fishing results all day long. On windy and cooler days, graylings begin to appear, and usually larger pieces. We look for them in deeper water, in quiet places behind water boulders and near rooted vegetation at the bottom of the stream bed.
At the beginning of August, especially in the area of ​​non-trout waters, in the evenings there are usually masses of white flies. During their dreams, many of them fall into the water and fall prey to fish of almost all species (excluding pike, zander and perch, which have excellent food in the form of fish catching mayflies). For this reason, all types of lures during this period are useful. We can achieve remarkable results, if, after the termination of the swarming of insects, we use the flyer as bait. Virtually all fish use this type of bait. If we have the opportunity, then we catch the flies while mending, then dry them and, after crushing, add them to cakes and mixes, which we use as bait or bait. Thread algae remain an effective bait. We catch asp with artificial flies. We approach the basking asps from behind. Catching this fish with a fly rod and hauling it to the shore is one of the pinnacle of fishing skills and remains an unforgettable fishing experience for many years. As the water cools, they begin to search for food for the rope more and more actively. We catch them right next to the shore, near small underwater meadows, or even individual tufts of coastal marsh vegetation. The best time to catch them is early morning and evening. We use manure and larvae of water insects as baits. While fishing, we bait the lines, but only near the fishing pole.
The fishing season in the dam reservoirs is at its peak at this time, because they take basically all fish, except for catfish, exhibiting decreased activity during this time. Let us try to try out less known and used methods of fishing and bait, like for example. different types of wobblers, streamery, baki, raising and lowering the bait, mormyszki, water ball, nymphs, submersible spinning etc.. We can discuss the effectiveness of these methods and lures with fellow anglers.