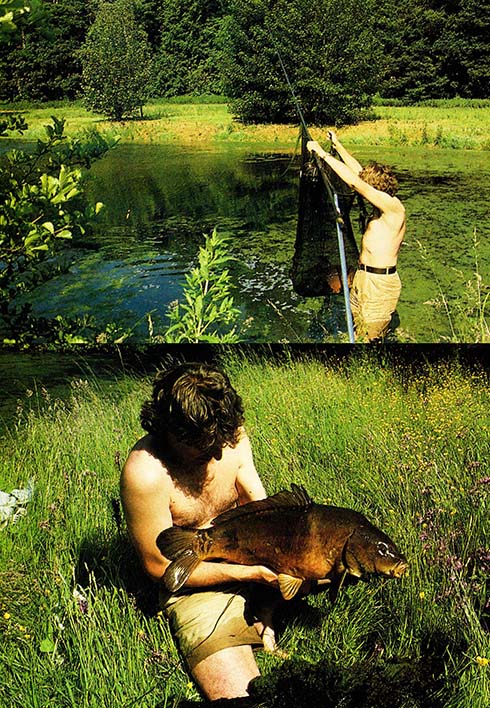 Fishing calendar - week 47.
Along with the first noticeable frosts, or even frost, the ranks of the anglers found on the water's edge are becoming thinner. This is evidenced, inter alia, by. about that, that the methods we use still reign supreme, which rely on 'doing" fish. And yet active fishing in autumn and winter is the most effective. Who can it, it certainly has a much higher yield than in the full season of fishing, when chasing large specimens. There shouldn't be a single angler, who has not tried the advantages of fall and winter fishing. The pike is taking relatively well now, but getting weaker. Spinning with a dead fish or a spinner is not so effective. Spinning for zander, using a spinner or a dead fish, also no longer fulfills its role. This forces us to use such methods of fishing in the winter, which require a sensitive one, delicate equipment, constant movement of the angler and the use of natural and possibly small baits. More attention should be paid to more active methods, which can be used all year round and which, due to their specificity, force us to move, which is an indispensable element of recreation in the bosom of nature.
Fishing calendar - week 48.
In the evening hours (before sunset, and also after him) they start taking burbot, They also catch perches alive, which flowed down to greater depths. We catch them with small fish (alive and dead), as well as slurries and bloodworms. As a rule, we catch bigger perches now, which formed into herds. Anglers who like to move may try to catch pike, zander and perch using mainly spinning, which requires considerable activity. Nice specimens of chub can also be obtained. A prerequisite for success is the use of small, clear and matt spinning spinners, pulled rather slowly. In the reservoirs stocked with deep loafs, we try to catch them by lifting and lowering the bait, which is the little fish. We don't wear too thick clothes for fish, so warm. A very important element of clothing is waterproof, warm footwear.