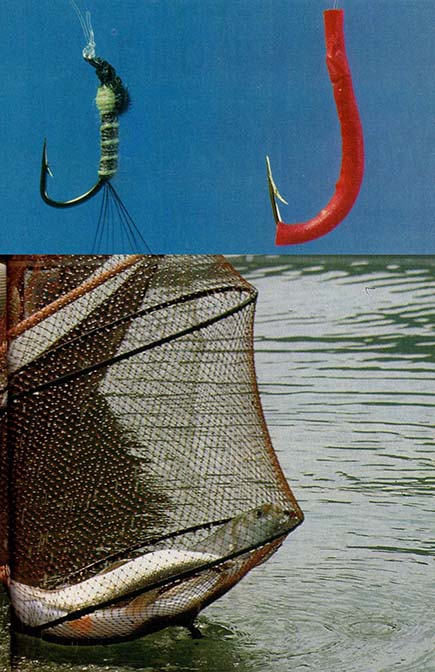 Fishing calendar - week 50.
In December, we mostly fish only the so-called. white fish, like for example. roach, rudd, certy, pigs, chubs and occasional daces. You will also catch a perch. We catch all kinds of "worms."", slurries, earthworms, volunteers, mayflies, cookies and forks. We catch chub with poultry tripe and small fish. We also catch perch on the live bait, less frequently pike and often asp and zander. We can also try our luck in spoon fishing. Also burbot - if they are still present in a given water - take for dead fish and earthworms, and we catch them with the appetizer method. During this period, we also review and evaluate the stock of lures, which we prepared in late autumn. The cloudy weather is favorable for fishing, and even a fall of fine snow. The day after a night frost is also favorable for fishing.
Friend, A professional angling magazine is an advisor and source of all advice for the angler. If we don't get it systematically, you should subscribe to them as soon as possible at the nearest post office. It should also be considered, Wouldn't it be worth sharing your impressions of an interesting fishing trip with the readers of this magazine?, information about the method or result of fishing or other experiences in the bosom of nature worthy of publication. Long evenings are an opportunity not only to browse and read professional literature and books, but also for writing articles or short stories.
Christmas is coming. We can gently hint to our loved ones, that the angler enjoys the greatest joy with a gift that has something to do with fishing.