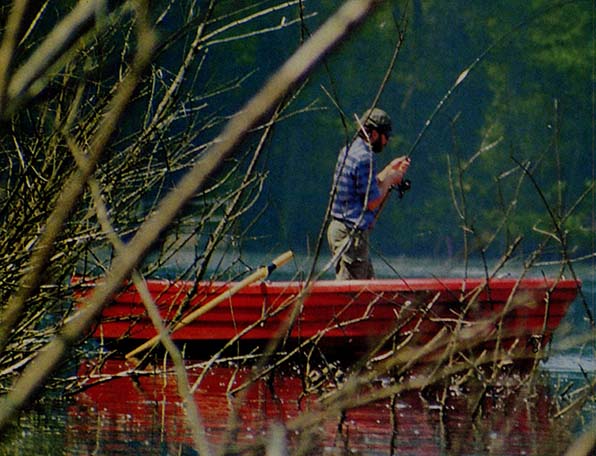 Fishing calendar – Week 8.
This week, and in the next one at the latest, you must pay membership fees for the current year. The sun in February is slightly stronger, thanks to which flies begin to appear above the waters, mayflies, mosquitoes and other flying insects. So we begin our attempts to fish with a fly rod. We fish in a calm current and in intercurrent sections, which are usually held by chubs during this period, daces and ides. We use medium and larger chub wet flies. During this period, the March Brown fly turns out to be the most effective, Red Tag albo Coachman. We penetrate mainly these parts of fisheries, where fish pops up from time to time in pursuit of a target insect. Light snowfall during this period not only does not interfere with fishing, but even the other way around, at such moments the fish more often approach the "shot down"" snow insect, and they also catch an artificial fly.
If we want to specialize in fly fishing, we should devote more attention to this form of fishing and equip ourselves with basic fly fishing equipment. Fly fishing is a universal and very effective method of fishing; we can use it in all types of waters all year round and catch basically all species of fish. It also provides the same, and even greater fishing emotions than other fishing methods. It only remains to start fishing with this method.