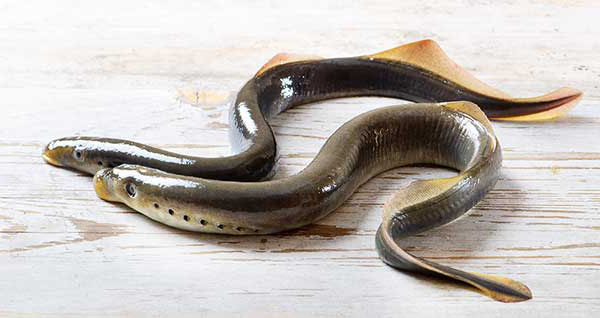 CARPATHIAN MINOR
Lives in the Danube basin, Latorici, Uhu and Hornadu. It belongs to the animals under full protection. Its biology is similar to that of a river lamprey. He is the greatest of all our lampreys.
FLASH MINDOR
It lives in the basin of rivers flowing to the North and Baltic seas, in Slovakia in Poprad and Dunajec. Widely distributed in trout waters and in some stretches of non-trout waters. It stays in clean waters with a weak current. Requires a bottom with a relatively thick sandy-silty layer and larger surfaces covered with plant debris. It is easier to hide in such a substrate. Suitable conditions are most often found in shallow arms and bays. She leads a secretive lifestyle, does not go to the sea. It reaches a length of approx 15 cm. Spawning takes place in the spring. The larvae hatch from the eggs, which mature after 3-4 years (in the summer months). Mature specimens spawn in the next spring and die afterwards. Ripe lampreys live more or less 9 months. Fishing for them is prohibited, because they belong to fully protected animals. In Poland, it is not covered by protection; used as bait for eels and other predatory fish.
RIVER MINOR
He lives in the sea, and to spawn he goes to the rivers. Grows up to 20— 50 cm. Its life cycle is similar to that of the brook lamprey. It is very rare, data on its presence in the basins of individual watercourses are incomplete. This species of lamprey is also protected. In Poland, it is not covered by protection. In some rivers of Warmia and Mazury and Western Pomerania, it occurs en masse during breeding and is then caught with nets.