GENERAL ADVICE FOR BEGINNERS AND ADVANCED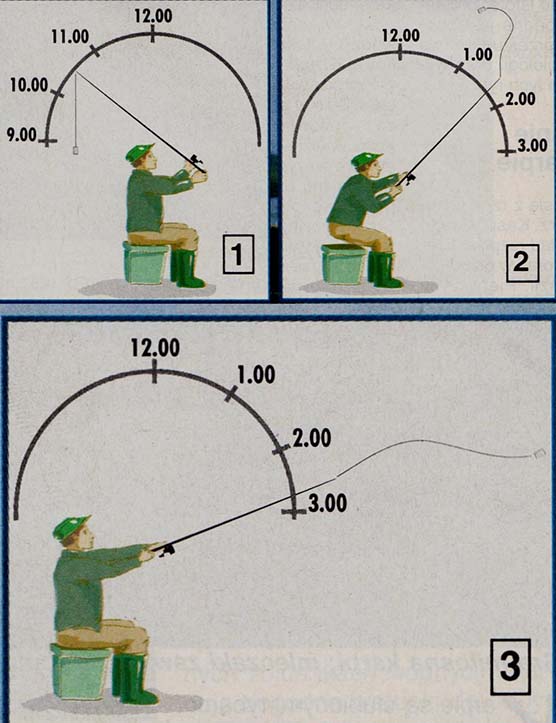 What is fishing with a fishing rod?
Fishing with a fishing rod is a sport, entertainment and a kind of rest. Fishing is not the only goal of this sport. Its essence is satisfaction with the achieved results and joy in communing with nature. Who wants to go to the water just for that, to catch as many fish as possible, let him get rid of his intention to become a real angler.
What else should the angler know?
Fishing is a social and cultural value, and its development should be exercised by the entire society. Angling is therefore not only a private matter for the individual and is not an end in itself. Sports fishing may only be performed by methods permitted by the Fisheries Act, the statute of the Angling Association and the provisions of nature protection. That is why it is necessary, so that we know a little more about the fish themselves and the methods of catching them. You need to know the rules governing the principles of fisheries management, our duties and rights, and require other people to follow them. Please note, that the lack of knowledge of the law does not justify violating them. So in order not to risk possible breach of applicable provisions and regulations, immediately after obtaining a fishing permit, we should familiarize ourselves with the provisions of the fishing law (and the rules of amateur fishing), which we can get in the home fishing wheel. Let's keep in mind, that some of the rules are changing, therefore it is advisable to review them annually.
Knowledge is the way to success.
There is also a rule in fishing, that everyone, who wants to be successful, must know a lot, and whoever wants to know must learn. Fishing news should not be taken only from colleagues' advice or observation, as information of this kind is often of problematic value. We will achieve proper knowledge by reading the appropriate professional books and magazines, as well as taking part in courses and lectures in the field of fish biology and fishing methods. Appreciate the practical value of exercises and learning about fishing and fishing techniques.
How to achieve fishing happiness?
Let's remember, that fishing happiness is a privilege of people of good heart, so such, who wish happiness also for others. Envy takes away the angler's peace of mind and the joy of fishing - and for them we go to the water. Every angler is on the right path to fishing happiness, who goes to the water with some anxiety, and goes away calm, even then, when he hasn't caught any fish. The essence of fishing is not the abundance of fish caught, but in fishing according to established rules and in full dedication to the sport, no matter what the end result of the trip.
Protection of the natural environment.
Let's appreciate the experience, that fishing provides us with. We experience contact with nature every day, which many people around the world know only from movie screens or in zoos. The angler is in every situation a friend and protector of nature - both of its animate ones, and dead ingredients. Of course, he enjoys the most abundantly stocked waters. The clean shores of our waters are a good showcase for anglers. We handle caught fish carefully.
Versatility leads to success.
Precious free time, which we devote to our hobbies, do not waste by disembarking with the rod cast on the ground, waiting for an accidental catch of a fish. Let us use all the countless possibilities, what different fishing methods give us, technique, different types of waters with varied ichthyofauna, as well as countless amounts of various lures. Let's not wait, until the fish finds our bait by itself, but let's look for the fish ourselves. Let's be versatile anglers.
Let's not be afraid of winter.
Let's not only fish in the summer; let's do our favorite sport also in spring, in autumn and winter - all year round.
Discipline is an angler's showpiece.
The angler voluntarily submits to the discipline and obeys all laws and regulations. On the banks of the waters it behaves properly even there, where he doesn't fish, because he knows, that other anglers can fish there.
How to handle a caught fish?
There is no lack of such situations in sports fishing, where the fish may be seriously injured. The trick is to catch a fish, but it is even more difficult to do so without hurting her, take it off the hook and gently let it flow into the water. We never throw fish from above, while the weakened and fainted fish should never be released in places with strongly silted bottom.
Let us appreciate even the little things.
A very common reason for our failure while fishing is not serious mistakes, but little things. Therefore, one should not improvise or be complacent in the fishery, taking care, that we are doing well, and the equipment will endure anyway, this is especially important, if we are aware, that it's actually not that rosy, even when it really is a trifle.