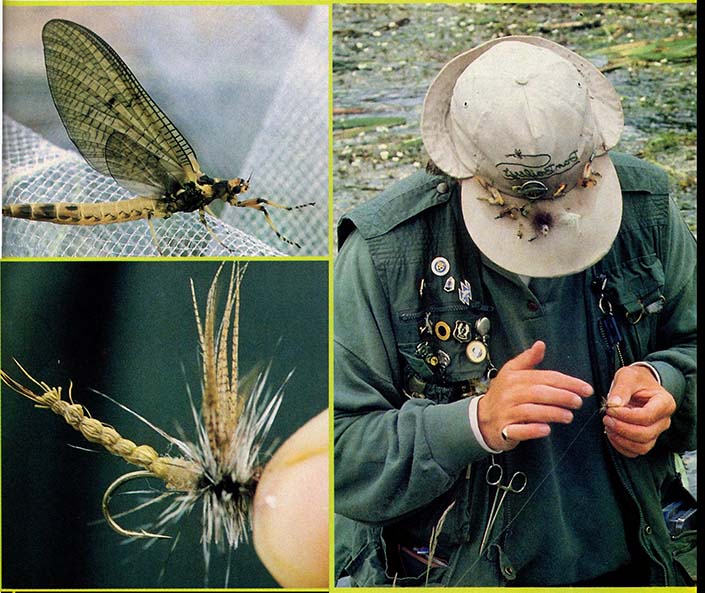 A swarm of large May flies is the most beautiful time for any fly fisherman. Even then, when swarming takes place only in June.
When I started learning to fish, I was convinced, that the large Mayfly can only be found in Ireland, and certainly in the famous Gacka. At least that's what I read in fishing textbooks. There was also talk of huge "clouds" of swarming flies, about trout feeding indolently during swarming, about anglers catching one great fish after another.
It all sounded too incredible, so that it could work on a tiny stream, on which I made my first trout steps. However, I was such an incurable optimist, that at the earliest opportunity, I immediately bought a large artificial bow tie in a fishing store, faithfully imitating the Mayfly.
I remember, that it was quite an expense for me at the time. I have not caught a single fish with this fly. Several years later (I was almost grown up), returning one June evening from a "stalk" on the chub, I stopped for a while near the bridge over the river. Suddenly, before my eyes flashed "trembling", a large yellowish insect and disappeared somewhere in the dark. The second is the same insect – of course, they were yellow flies! – it came from the coastal bushes on the other side of the river, the third "sat" on the water for a moment. Suddenly the river came alive. As far as the eye could see, circles of trout coming out to the surface were everywhere. So, so – May flies have something special about them, and catching trout during a short swarm of these insects is simply unforgettable, a recurring experience only once a year.
Our photos are perhaps the best proof of that.