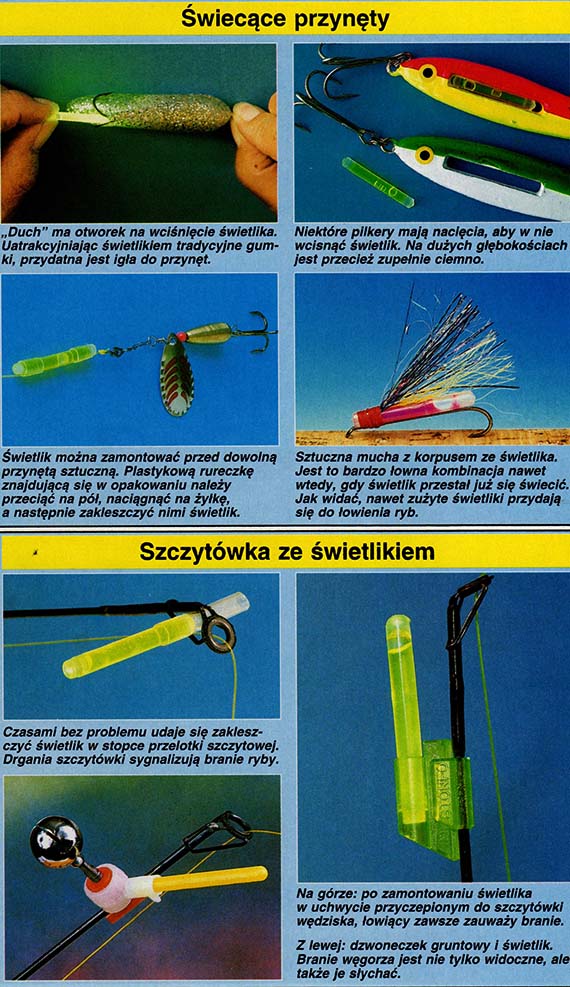 Fishing calendar - week 21.
Swarms of various species of insects are already flying over the trout waters. That is why we mostly fish with artificial flies at this time. March Brown remains useful and effective, Red Tag and Coachman as well as blue mayfly and palmers. With the increasing selectivity of trout in relation to the baits given, we are expanding the range of used flies tied on hooks 10-14. For flash and dead fish we usually catch on cooler days and in high and less transparent waters.. When the water level is low and on a sunny day, trout are very shy and careful. Then we catch them against the tide, wading in the water. We fish this way in the morning and in the evening, lest our shadow fall on the water.
The end of May and the beginning of June are among the most beautiful in the trout waters, the darkest times of the year. In the hunting grounds, in which the trout got used to our spinners, we turn them into wobblers, rapale, and mainly streamers. Rainbow trout are also taking well at this time. If we spin on a dead fish, then we use the largest possible catch - each time at least no 6 - as recommended in the angling regulations. The fishing capacity of the rod is increased by using hooks no 1 or 2. On warm days, focused on the half, we cannot forget to properly secure the caught pieces, otherwise we'll bring them home rotten.
Fishing calendar - week 22.
There is a protective period in non-trout waters (just for a month more) brzany, sum, bolenia, pike and zander. Both in trout waters, as well as the rest, the fly will be attacked by grayling. An angler who respects the regulations does not catch grayling in this period, because the actual season for this fish does not start until September and lasts until the beginning of winter. We are enriching the collection of our trout flies with some new types, with fantastic and sophisticated shapes. We use small flies on wider watercourses, on narrower ones - much larger. When the water level is low, with good transparency and sunny weather, we hang smaller flies, at higher, in iridescent water or in cloudy weather - larger. In summer, we choose flies of size 12-16. June is one of the best months for trout waters. In non-trout waters, we catch these fish, which we like the most (the most common are these fish, which we know best to catch) and which, of course, are not yet legally protected.