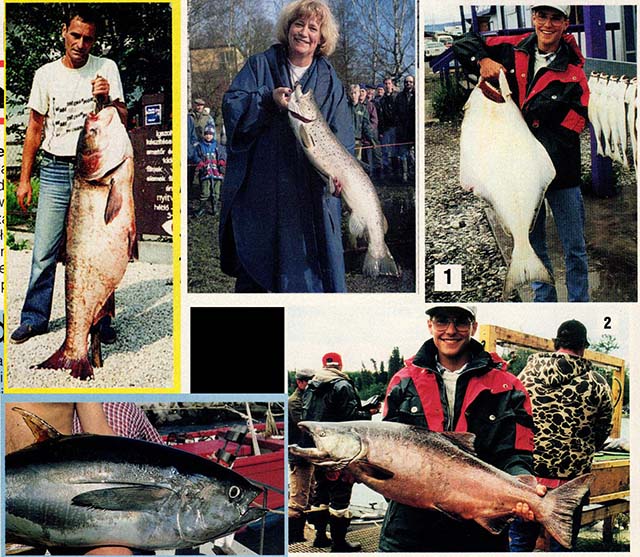 MORRIS – results like never before. Karlshamm – Swedish anglers breathed a sigh of relief – Everything shows that, that it was possible to prevent a catastrophe that had threatened the best salmon river in their country for several years.
First day of the season (1 April) so many sea trout have been caught in Morrum, like never before – 296 fish on 148 people angling. The average weight of all fish was as high as 4,1 kg.
It was a nice surprise, that all the sea trout were in excellent condition. No sign of disease (e.g.. pasożytniczy gyrodactylus), which over the past few years have decimated salmon and sea trout entering this river.
The largest fish by weight 9,5 kg was caught by none other, only the main manager of the board of the local fishing association, Lennart Ahlgren.
Dream come true – Homer – his name is Daniel Schmarenzer, ma 17 years and lives in Bad Goisern, Austria. Daniel's parents' home is on Lake Hallstatter, so it was obvious, that the boy will one day become an angler. It was less certain, will he have any successes. – Unfortunately, the fish stocks in many alpine lakes are not very large – Daniel told us. – So a few years ago I decided not to buy a fishing license anymore. Instead, the boy preferred to save money for a fishing trip abroad. With the financial help of his parents, his dream came true – went fishing in Alaska. I guess that's why, that he still considered himself unlucky, caught in the Pacific "only" one weight of halibut 29 kg (picture 1) and "only" one royal salmon by weight 23 kg (picture 2). It's hard to believe in so much happiness at once.
Giant carp – Budapest – it is probably a new world record; in Hungary a silver carp with a weight was caught with a fishing rod 58,5 kg. As reported by the fishing magazine "Magyar Horgasz", the giant fish was caught by spinning in Lake Velencer on a line 0,40 mm and a carbon fiber stick in length 2,75 m. Happy hunter, Sandor Lelovits, he just needed 15 minutes, to tow the fish to the boat. This routine is not accidental – This angler already has over 50 kg silver carp and 14 kg zander. He only fishes in Lake Velencer.
The sun gives you strength – Sydney – Australian scientists said, that tuna like to bask in the sun. These fish can stand for hours just below the surface of the water and, turning sideways, expose themselves to the sun's rays.. Thanks to sunbathing, the body temperature of fish can increase by up to 4 °. "Hot" tuna are more active, they have a faster metabolism and hunt more often