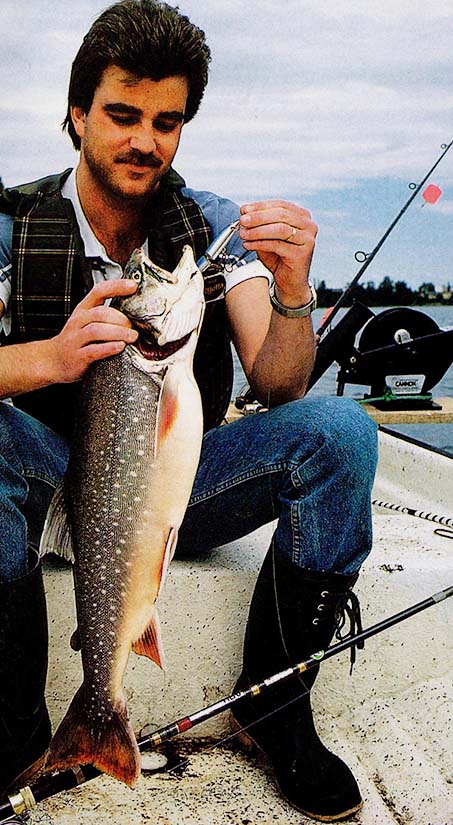 Fishing calendar - week 18.
At the end of April, fishing and foraging conditions improve in non-trout waters, therefore we still successfully use the spinning method. If trout catch aquatic insects, we exchange a spinning rod for a fly rod. We choose the flies just like at the beginning of the season. However, if we do not get good results in fly fishing, we change them to nymphs. As the waters warmer, the mobility of trout increases, and at the same time the chances of the effective use of streamers are increasing. If we fish systematically with flies, it is throughout this period that we keep records of the effectiveness of individual types of flies, to be able to define at the end of the season, what are the best under given climatic conditions, for a given strength and direction of the winds, water level and time of year. One should also not forget to carefully record the route to the fishery, and finally the results of the catch.
From May, anglers begin their trek to non-trout water reservoirs. Despite the fishing ban (the duration of the protection period) most of the so-called. fish attractive and the use of certain methods of fishing, there is still quite a large number of methods of fishing.
During this period, we catch bream, roach, rudd, curse, perch, both for vegetable, as well as for animal baits. The eels are also fully active at this time. At the same time, the trout are slowly recovering from the winter fast. We usually fish in the shallows, in side coves sheltered from the winds and everywhere, where the water is well heated. In non-trout waters, with grayling, fly larvae must not be used (white worms"). In many fishing areas there are various exceptions to the applicable regulations, Therefore, you should carefully read the regulations of angling, valid for a given year.